Friday June 5, 2020
Washington News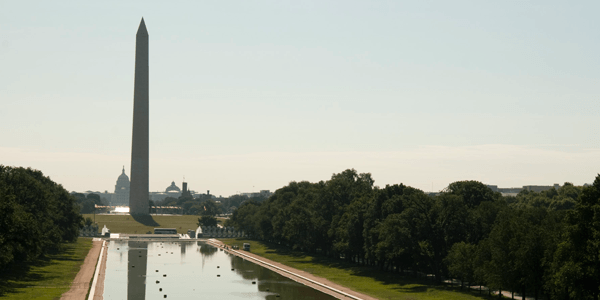 Virtual Tax Service Safety
Millions of taxpayers are gathering data and preparing to do their returns. Many are using smartphones, laptops, tablets and other devices to file. A growing number of taxpayers this year will use virtual tax services to complete their returns.
Several large tax-preparation companies offer a virtual service. Many taxpayers appreciate the convenience of using a smartphone for tax return preparation. There are multiple benefits for virtual tax preparation services.
Convenience — There is no need for you to appear in person. Use a smartphone to scan and send W–2 Forms and other tax preparation documents. Your virtual service contact will prepare your tax returns based upon the forms you submit.
Contact — Your tax return is completed by a member of the staff of the large tax-preparation company. The virtual service staff will usually have training similar to the other staff who are working in person with taxpayers.
Communication — Most companies offer the ability for you to communicate with your tax preparer through a secure computer or phone line.
Cost — There are different plans and costs for an individual, a parent with children or a business owner. Most companies have an added cost to complete a state tax return. All costs should be disclosed when you start the tax return process.
Timing — After you upload your W–2 Forms and your related tax documents, most companies will complete and be ready to electronically file your return within 5 to 10 days.
Security — Your documents can be transferred through a secure messaging platform. Most companies use two–factor authentication with an authentication code sent to your smartphone. You should ask for a basic overview of the security features when starting the tax return process.
Editor's Note:
Several companies now offer virtual tax service. You can use your favorite search engine to locate a "virtual tax service" vendor. Because virtual tax services are a fairly new concept, it is best to work with a large national company. These large national companies all have a security team that is continually exploring ways to reduce risks for taxpayers.
IRS Hearing on SALT Proposed Regulations
On February 20, 2020, the IRS held a hearing in Washington, D.C. to receive comments on proposed regulations (REG–107431–19) that address charitable gifts and the state and local tax (SALT) deduction limits.
The proposed regulations follow extended efforts by states to create workarounds to the SALT deduction limit of $10,000 passed in the Tax Cuts and Jobs Act of 2017. Because individuals are limited to $10,000 in deductions for state and local taxes, a number of states attempted to restore SALT deductions. The goal was to create a state nonprofit and enable the individual to make itemized charitable deduction gifts to the nonprofit and receive an offsetting state tax credit.
The IRS final SALT regulations published in June 2019 created a "quid pro quo" provision that reduced the value of the federal charitable deduction for individuals by the state tax credit received. However, the June 2019 regulations did not address the questions of business contributions to nonprofits and gifts under the $10,000 cap when made by itemizers.
The new proposed regulations create two safe harbors. Consistent with Revenue Procedure 2019–12, a C corporation or passthrough entity may make a payment to a Sec. 170(c) entity and receive a SALT credit. This payment will be deemed an ordinary and necessary business expense under Sec. 162 if there is a reasonable expectation of commensurate financial return and a direct relationship between the transfer and the organization's business purpose.
The proposed regulations also create a safe harbor for an individual. If an individual is one of the approximately 10% of taxpayers who itemize and he or she makes a charitable gift to a state entity and receives a tax credit, up to $10,000 in gifts are deductible.
Multiple associations and nonprofits submitted written and oral comments with respect to the new changes. Mark Egan, Director of Government Relations of the National Education Association (NEA) suggested an expansion of the $10,000 limit to business entities. He stated, "We are concerned that the recent guidance will allow individuals to organize as a passthrough entity to avoid the impact of the quid pro quo standard that would apply to them if they were donating directly as individuals." The NEA suggests that the proposed regulations be modified to show that individuals may not create a partnership to benefit from the state tax credits.
Nonprofits Ask For SALT Quid Pro Quo Exceptions
Several associations and nonprofits continue to seek limited exceptions from the quid pro quo rules.
George Tryfiates, Director of Government Affairs for the Association of Christian Schools International, recommended that there should be narrow exceptions to the quid pro quo rules. He explained that "Gifts to brand-new programs seeking a benefit that they never had and designed specifically as a so called "workaround" of the SALT deduction (and which sparked the need for a regulatory response in the first place) do retain a measure of value, albeit perhaps less than anticipated." His concern was that the business purpose deduction might be used improperly.
Tryfiates emphasized that there should be exceptions. An exception could be created by limiting the quid pro quo rule to Sec. 170(c) governmental organizations or by creating a purpose limit. With a purpose limit, the quid pro quo rules would apply only if the purpose of the charitable gift is to receive a state tax credit.
Leslie Hiner of EdChoice, Inc. also advocated a limited or targeted exception. Hiner noted that there are 23 tax credit scholarship programs operating in multiple states. These programs assist over 299,000 children each year. Many scholarship programs have benefitted greatly in the past from state credits.
The quid pro quo rules have caused some programs to lose up to half of their contributions. Hiner explains why donors are discouraged from making gifts. She states, "People are concerned that donations to scholarship granting organizations may become red flags on tax returns that could trigger tax audits. The fear is not the audit per se; the fear is that, if, as a consequence of making a contribution, there is a reasonable probability of being audited, then the cost of that contribution will increase tenfold."
Editor's Note:
The IRS positions for both individuals and corporations on the SALT $10,000 limit are now fairly clear. The quid pro quo rule applies generally to individuals, with a 15% credit safe harbor. The state workarounds are no longer likely to be successful. Businesses will be able to contribute to nonprofits, receive a state credit and take a Sec. 162 deduction, provided that they can demonstrate an appropriate business purpose.
Applicable Federal Rate of 1.8% for March -- Rev. Rul. 2020-6; 2020-11 IRB 1 (18 Feb 2020)
The IRS has announced the Applicable Federal Rate (AFR) for March of 2020. The AFR under Section 7520 for the month of March is 1.8%. The rates for February of 2.2% or January of 2.0% also may be used. The highest AFR is beneficial for charitable deductions of remainder interests. The lowest AFR is best for lead trusts and life estate reserved agreements. With a gift annuity, if the annuitant desires greater tax-free payments the lowest AFR is preferable. During 2020, pooled income funds in existence less than three tax years must use a 2.2% deemed rate of return.
Published February 21, 2020
Previous Articles
Peak IRS Filing Season after Presidents Day Holiday
IRS launches Identity Theft Central
IRS Launches 2020 Tax Filing Season
IRS Provides a Tax Preparation Tip